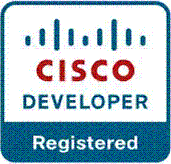 authensis ACHAT is a freely scalable set of modules for building multimedia contact centers to boost customer contacts. Voice and web dialogue functionality, together with data integration (CTI, computer telephony integration) is provided. Intelligent call distribution (ACD) and dialing functions for voice are available as well as call me, chat and collaboration functions for the web. E-Mail routing, and therefore fax-, sms- and other media routing complete these communication modules.
Call blending contact centers can be established by integrating the dialler module with the intelligent call distribution module.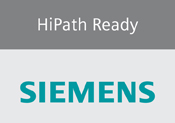 Numerous statistics functions improve substantially workflow and efficiency in ACHAT call and contact centers. A vast variety of adapters connect different leading WFM, IVR, CRM and ERP products to ACHAT.

ACHAT can be integrated into classical, switched telecommunications environments using the CSTA or proprietary standards as well as in voice over IP communication infrastructures.